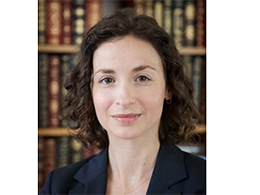 Alexandra H. Deal
Of Counsel
Ms. Deal is a seasoned litigator with over a decade of experience representing clients in state and federal court, as well as at various administrative agencies. She advises clients in employment-related matters and litigates employment-related disputes, including cases involving alleged discrimination, wage and hour violations, and breaches of restrictive covenants. Ms. Deal has represented both employers and employees, and is adept at navigating complex and often sensitive workplace issues. She is a trained workplace investigator, and has conducted numerous internal investigations involving allegations of discrimination and other unlawful conduct.
In addition, Ms. Deal has extensive experience handling disputes related to allegations of sexual misconduct at public and private high schools, colleges, and universities.
Ms. Deal is an accomplished appellate attorney. She has briefed, argued, and won cases at the Massachusetts Appeals Court, the Supreme Judicial Court, and the Court of Appeals for the First Circuit.
Ms. Deal has worked at both small and mid-sized law firms, and maintained a successful solo practice for four years prior to joining Strang, Scott, Giroux & Young, LLP. She is a graduate of Cornell University (with distinction) and Boston College Law School (cum laude), and clerked for a judge at the District of Columbia Court of Appeals before entering private practice in 2005. She has been named by Massachusetts SuperLawyers as a Rising Star every year since 2009.